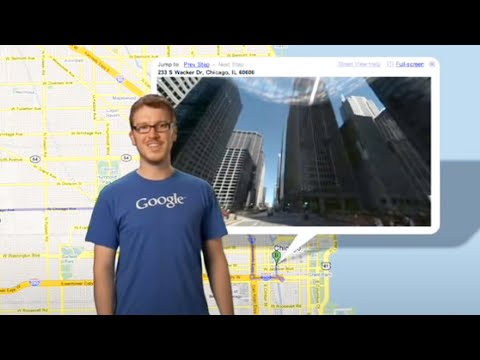 Most people know Google as a search engine, but aren't as familiar with its many other services. Google Maps is one aspect of their Local Business Center that often comes in handy. Google maps is the online mapping service that helps locate company information, images and much more. This is useful to people who use the internet to search for information. The local business community's data is presented organized, which makes it really applicable for individuals who are seeking nearly anything from the cheapest car wash to the nearest insurance agent. This type of search service provides street maps, urban business locators that aid in finding any type of business in numerous countries of the world and a route planner that is very helpful for those traveling by public transport, foot or car.
Convenient and Effective, Google Maps mean Money for 7 Lucky Business Onwers
Google mapping is great for your business because it makes you visible online and gives people directions for how to easily find you. Those who operate small businesses are always on the prowl for inexpensive ways to advertise and market their goods and services. What they do not know, though, is that there are many free services that can help them out tremendously, including Google Maps. Unfortunately, getting a listing to appear is oftentimes nearly impossible. When an area such as Los Angeles is flooded with jewelry stores it would be difficult for Google to select which of the 7 lucky jewelers are to be displayed
Google Local Map Listing
Getting listed with Google Maps, helps small businesses in making them known to prospective customers, that are on the lookout for specific type of businesses located within a specific geographical location. Google Maps returns a hit list containing 7 possible matches to the search criteria entered by individuals looking for driving distances, locations of addresses, or types of businesses. This is in addition to the graphical map with a colorful red marker that appears along with the information. This map which can be scrolled or zoomed as per convenience helps us to get a clearer picture of the location of the business. Use the map to obtain precise driving instructions to your desired business location. What's the secret to joining this illustrious group?
Google Maps is not only an interesting application but a very useful one especially for small businesses. Here's why: small business owners can gain great amounts of name recognition in their community due to getting listed on Google Maps. Business owners must first get listed in the local seraches to seek the effectiveness of google maps,which is limited to the city or state. The reason for this is that this gives a better response from those customers that seek local business, but once again only for the lucky 7. For the business owner getting listed in the local search of Google Maps would be like advertising in a local phone book or the classifieds.
Many blogs and reviews from company owners testify that getting listed and being a part of the seven pack is very efficient. Google is once again showing why they are the premier search engine. Not only can you search for information on a company but you can also find local companies through the use of Google maps. It's assisted owners of small companies a lot when it comes to obtaining more clients for the business. Since more and more local businesses are beginning to use the Internet to promote their services online, those who wish to retain a local business would do well to search the Internet for local listings and availability. Hence, Google Map optimization is useful for every kind of industry.