Had google included an example, I could have been done an hour ago. 😛 I spent a lot of time reading in the help section and I couldn't get it to work. Finally I went to YouTube and found this: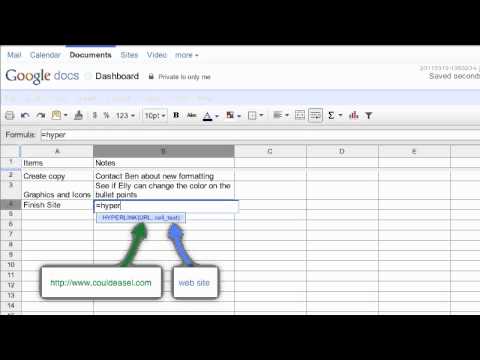 turns out I was missing the quotes, which the google help doc failed to mention. Here's and example for people to follow:
=HYPERLINK("http://flywaytaxidermy.com", "waterfowl taxidermy")
If you copy/past the example above into a cell in your Google Docs Spreadsheet  it will place a clickable link within a cell that will look like this: waterfowl taxidermy.